Holiday home rental with swimming pool
at the gates of Aix-en-Provence
La Roucoulade : Luxury villa in the South of France
Gîte/Rental/Privatisation
La Roucoulade, a typical Aix-en-Provence bastide, built in 1870 and freshly renovated in a Slow Chic spirit, is THE new confidential address, in the pretty Provencal village of Ventabren, ideally located in the golden triangle of Aix-en-Provence - Marseille - Salon de Provence. Ideal place to visit Provence in a dream setting, with unique services for tailor-made vacations.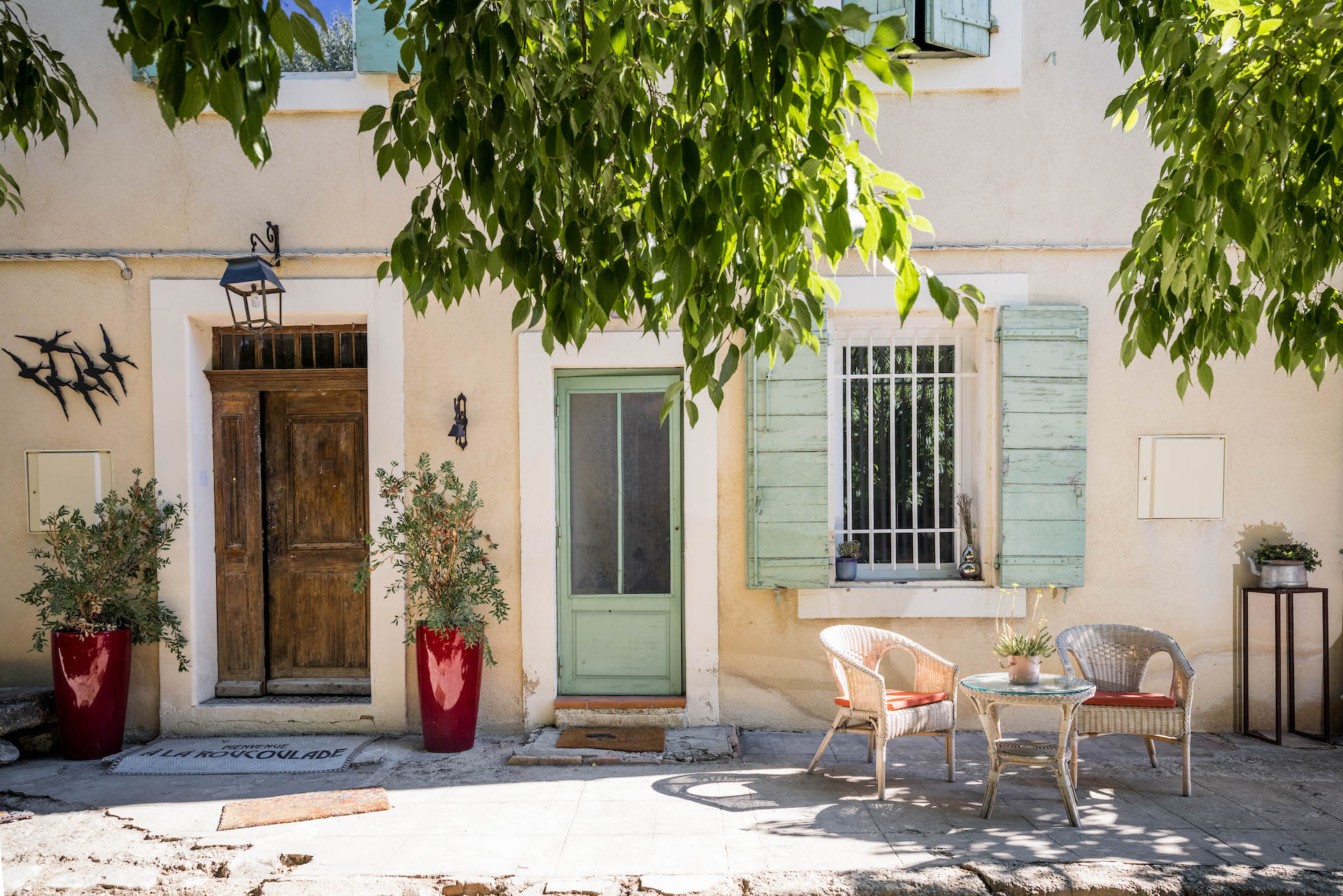 A cottage and a vacation home
2 doors: for 2 offers, a charming gîte open all year round, and a vacation home available for seasonal rental on certain weekends and during school vacations.
The gitefor 2 or 4/5 people, is ideal for a romantic or family stay.
The vacation housefor 15 people, is perfect for family reunions (3/4 couples with children)
La Roucoulade opens its doors to you with the warm welcome of the South of France.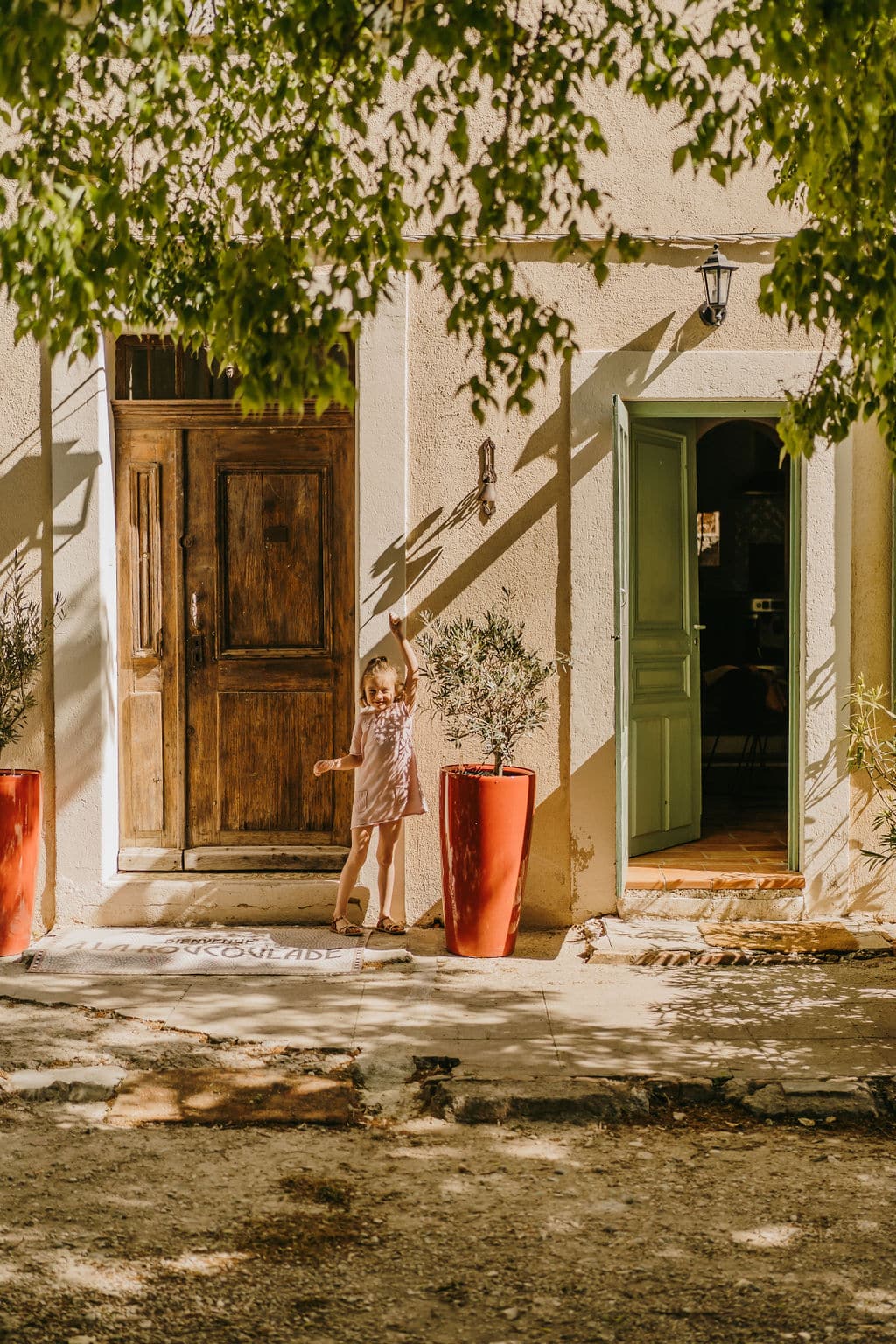 The charming gite in the countryside of Aix-en-Provence
Real guest house on 2 floors, with 2 beautiful bedrooms, a large living room open on a private terrace and a 360 degrees fireplace which can be enjoyed from the dining room as well as from the large living room.
The gite is classified as a 4 star (Luxury) comfort.
This accommodation is perfect for a romantic stay for 2 or for a family vacation for 4/5 people.
La Roucoulade is kid friendly.
Open all year round.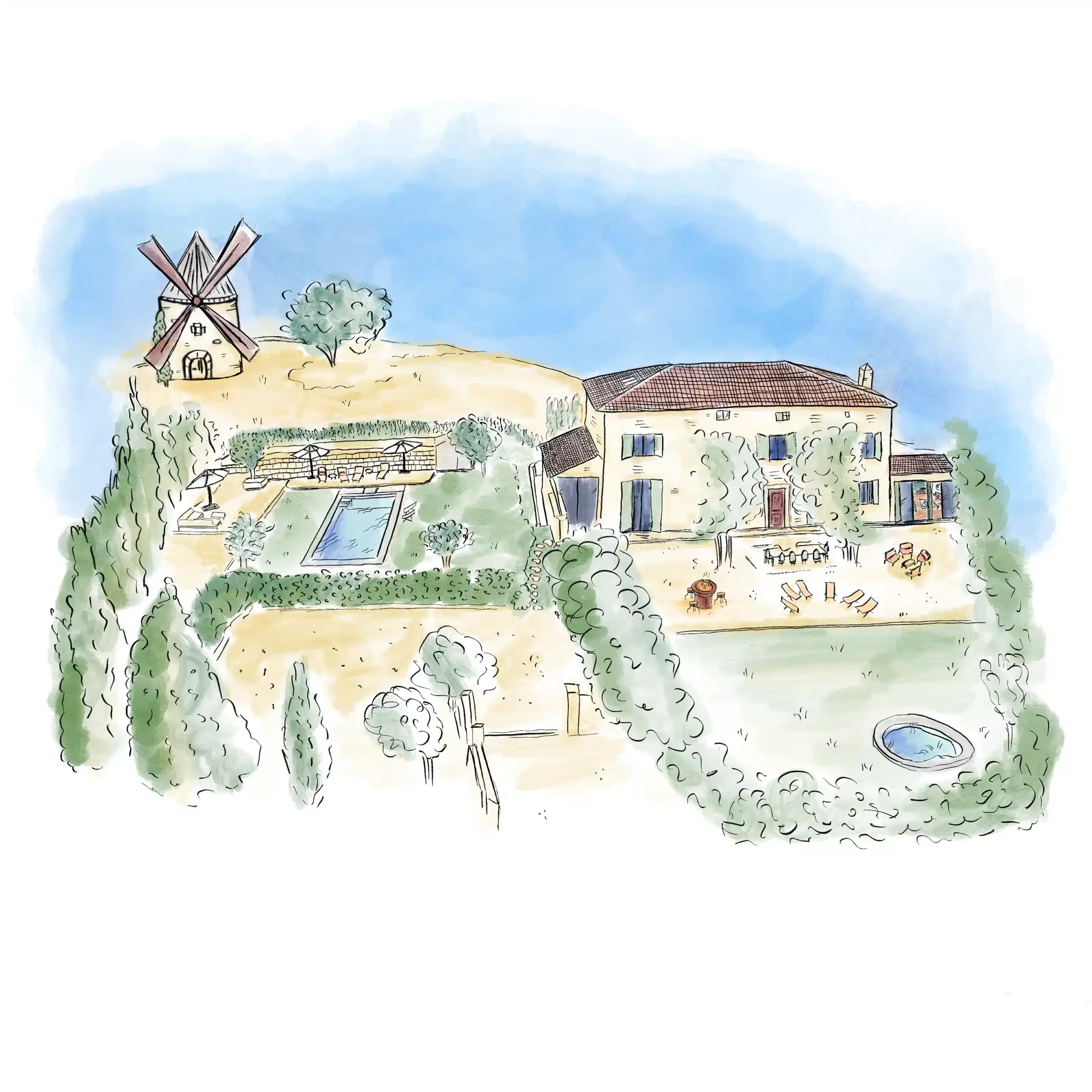 The vacation home in Provence
A true family home for 150 years. We are keen to perpetuate the tradition, by renting the 300 m2 bastide (including the gîte) to families or groups of friends who wish to get together. It is perfect for 3/4 couples with children.
You can also enjoy the large garden with swimming pool, heated in spring and autumn, refreshing in summer and the warm atmosphere of the 2 fireplaces in winter.
Rental during school holidays and weekends on request.
A personalised stay
Whether it is for a gastronomic, cultural, sports or completely relaxing stay...
La Roucoulade, understands a service of luxury concierge, to really disconnect thanks to the assumption of responsibility of all the logistics of your escapade.
A made-to-measure experience allowing you to coo quietly in Provence.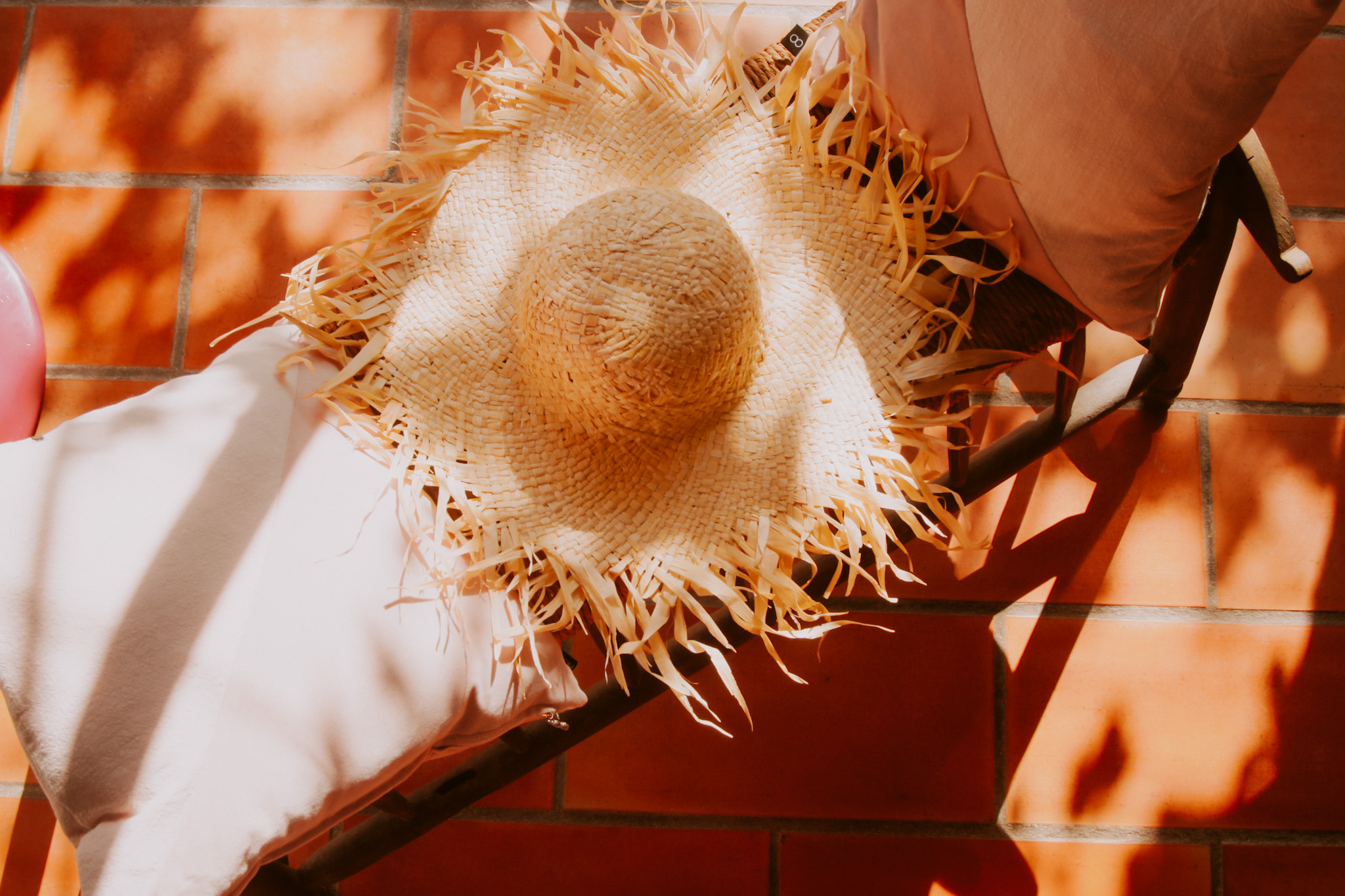 Slow tourism
La Roucoulade's philosophy is Slow chic:
you can be eco-friendly and still look good!
Slow life is an art of living based on the present, it gives meaning to our activities, refusing the dictatorship of the clock, to learn to savour each moment.
An authentic way of life dedicated to the essential, nature, in the heart of Provence!
And as Coco Chanel would say:
"Simplicity is the key to true elegance
Who is behind the Roucoulade? 
A family: Clémence and Guillaume, a couple who, as they approach the midlife crisis, have decided to leave Paris to live in a cooler way in Provence in a nice village with their 2 children Gaspard (11 years old) and Toscane (6 years old).
We fell in love with this country house, just after the first confinement, our objective is to share a maximum of convivial moments. That's why we have created a gîte for 4 people to be able to receive you; and as we are extremely lucky to live here, we rent the house during the vacations and some weekends, just to let other families enjoy it.
For me, Clémence, it's a new challenge that combines my DNA as the daughter of a hotel owner in Provence and my 18 years as a digital salesperson.
I am your privileged contact.
Follow the daily life of La Roucoulade on Instagram:
Geographical location
Ventabren is a pretty, typically Provençal village with charming stone streets!
In the golden triangle, Salon - Aix - Marseille :
20 minutes west of Aix en Provence
25 minutes from Salon de Provence
40 minutes from Marseille
15 minutes from Aix-en-Provence TGV station
25 minutes from Marignane international airport
Frequently asked questions
How to book?
Here we take the time to greet each other and to exchange with you in order to prepare your personalized stay:
Are pets allowed?
Our animal friends are not allowed on the property. 
Is there a car park?
The gîte has its own entrance and you can leave your car on the small road leading to your cottage.
The rental house has an enclosed and secure parking space for 4 vehicles.
Is there a swimming pool?
Yes, both the gîte and the rental house have a large heated swimming pool (11 x 3.80 m) with a roller shutter, with an exceptional view of the Moulin de Ventabren. The pool is heated from the beginning of March to the beginning of November to enjoy the beautiful spring and autumn days. See the pool
Are you still present?
When the gite is rented, we are right next door, as the gite is next to the house, so we are always available to share the best spots in the area, and always happy to share an aperitif.
When the house (including the gîte) is rented, we leave you the keys but we make sure that we organise a dream stay with a maximum of services, so that you can enjoy your stay.
Where are we?

3 avenue Charles de Gaulle
13122 Ventabren
The chic of Provence! Superb mas with all the charm of Provence. As beautiful on the outside as on the inside. Decorated with great taste. Soft colours and a very modern atmosphere. We had a very pleasant stay between relaxation, conviviality and nice visits. The owners, Clémence and Guillaume, are adorable, happy to welcome us and show us all the good addresses thanks to their concierge service (massage, seafood, lifeguard...) They thought of everything! All you have to do is settle in and enjoy this haven of peace and bask in the sun around the magnificent pool! 
Melanie
A lovely place to stay, with the swimming pool area and the mill as a backdrop. Between sea, vineyards, olive trees and typical villages, the change of scenery is total. Clémence is very dedicated and attentive to her guests.
Adeline
Superb weekend at La Roucoulade, a Provencal gîte ideally situated with magnificent views of both the village of Ventabren and its mill. The setting is really top notch. Certainly the most beautiful gite we have been in to date. Thank you and we look forward to seeing you again. 
David
A very pleasant autumnal weekend in La Roucoulade. The gîte is well equipped and has a fireplace which is perfect for the season. Children are welcome and have
a nice room and toys at their disposal.
Special mention for the magnificent swimming pool area with a view of the mill, the charcuterie/cheese board and the burrata with truffles and finally for the warm and attentive welcome from Clémence .
Carol